The anniversary edition of the Sehsüchte International Student Film Festival, one of the biggest film festivals for young filmmakers in Europe, will take place between 21 and 15 April 2021. 
With our anniversary motto
ignite
we are looking optimistically into the future, calling on creative flames to be reignited, to spark debates and let the films shine. Our festival attaches great importance to a varied and innovative programme, which reflects both the themes of young international film artists and the diversity of the media landscape. Sehsüchte aims to promote young international filmmakers, providing the opportunity to network within the industry and making the best works of young talents from around the world accessible to a broad audience. 
Due to the corona pandemic, the 50th edition will most likely take place as a hybrid festival, both online and offline. In this case the festival programme is expected to be screened at the festival location and be made available online as VoD streaming for registered users.
We accept submissions starting from today and want to invite all filmmakers worldwide to submit their films in the following CATEGORIES:
Feature Film

(min. 50 min)

Short Film

(max. 50 min)

Documentary Feature

(min. 50 min)

Documentary Short

(max. 50 min)

Animation

(any length)

Future: Kids

(Children's films / any length)

Future: Teens

(Youth films / any length) 

Focus Production ¹

(exceptional production / any length)

360° ²

(min. 2 min)
¹ in the section
Focus Production
additional production documents must be sent to
fokusproduktion@sehsuechte.de
in addition to the submission of the film.
SUBMISSION PERIOD: 16.11.2020 – 15.01.2021 
For the section
Schreibsüchte
the following is accepted:
German screenplays with a planned minimum runtime of 50 minutes for the prize

Best Screenplay

.

Unproduced English or German Language film and TV concepts in exposé form up to max. 10 A4-size pages. 
As part of the festival, there will be a Pitch! Competition during the festival where the best film or a television show concept (Feature or Documentary film, Series or Format) will be awarded
Best Pitch
.
For
Exhibition: Beyond the Frame
we are looking for:
Innovative projects using modern technologies in a creative manner both online and offline. These could involve for example XR, artificial intelligence, projection mapping, sensor-based systems, audio-visual performances web-based experiences. The exhibition strives to present novel forms of storytelling and digital media art.

The Exhibition will take place in an analogue-digital hybrid form.

For more information please visit

https://sehsuechte.de/en/exhibition
The winning films are chosen by our expert juries. The winners will receive high cash and non-cash prizes. (An exception is the
Genre Award
, which is chosen by the audience).  
For further information please have a look at the
Regulations
We are looking forward to your submissions!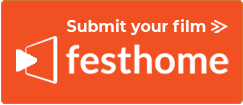 ****************************************************************

Sophie Glawe |Programme Management
50th Edition | Ignite | 21. – 25. April 2021
Filmuniversität Babelsberg KONRAD WOLF
Marlene-Dietrich-Allee 11 | 14482 Potsdam
fon +49 (0)172 189 79 50
mailto sophie.glawe@sehsuechte.de
web www.sehsuechte.de